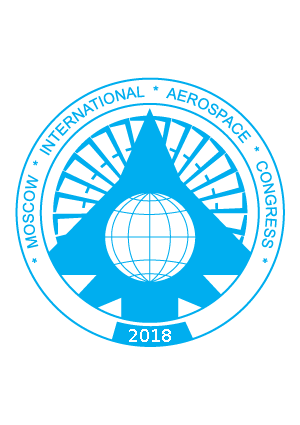 Ninth International Aerospace Congress IAC'18
Dedicated to 30-years of the successful flight of the orbital spacecraft "Buran"
REGISTRATION
| | | |
| --- | --- | --- |
| | Before June 1, 2018 | After June 1, 2018 |
| Participants | 600 Euro   | 650 Euro |
| Students | 100 Euro   | 100 Euro |
| Accompanying Persons         | 150 Euro | 200 Euro |
Registration fee includes supply with Congress materials, Book of Abstracts, Proceedings, consultations, translations, coffee-breaks, Welcome Reception, Special Reception.
Payment should be made to the following bank account:
American International Support Foundation
For Moscow State Aviation Technological University
JPMorganChase Bank
51 West 51st Street, New York, NY 10019 USA
ABA (Routing #) 021000021
Account # 737704940
SWIFT CHASUS33
Purpose of payment – International Aerospace Congress,
payment for ______________________________________
                                                    (Surname, Initials)
CANCELLATIONS
Cancellations will be refunded in full if the participant informed the Organizing Committee about the refusal to take part in the Congress
before July 1, 2012; 50% of the sum – before August 1, 2018.
After August 1, 2018 cancellations will not be refunded.
---
Abstracts should reach the Organizing Committee by July 1, 2018.
Correspondence
Professor Mark Liberzon
IAC'18
Petrovka Str., 30/7, Bld. 1, off. 7, Moscow, 127006, Russia
Tel.: +7 (495) 694-2727
Fax: +7 (495) 650-6010
E-mail: elena@fund.ru
www.fund.ru